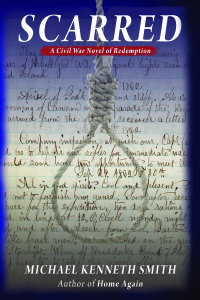 "Part historical fiction, adventure yarn and love story Smith's new novel is a vivid retelling of the civil war through the unfolding of a budding friendship and love story crafted into a fast-paced adventure saga.
Smith's prose is spare yet vivid. The historical details authentic and the characters rich and well rounded. This is a novel not just about the Civil War—or even war itself —but rather an examination of the layered scars of trauma laid down by months and years spent in the battlefield. Scarred novel about the human heart and how love and friendship heals…and maybe even redeems." —Rafael Lima, author of Believe, winner of the Los Angeles Drama Critics Circle award for excellence in Dramatic Writing.
After fatally wounding the Confederate sharpshooter who killed his best friend, Zach Harkin's sense of revenge changes to deep remorse when he views the dead man's diary and a family photo tucked inside. Haunted, suffering from post traumatic stress, and unable to serve, he is mustered out of service. With scant information, he begins an epic journey to search for the dead man's family. Captured, imprisoned, tortured, and thoroughly tested as a human being, he never expects to find love in the war-ravaged South he calls home. 
Scarred: A Civil War Novel of Redemption is available in paperback, ebook, and audio. 
Paperback
Available from Amazon
Available from B&N
Ebook
Read on your Kindle or the Kindle App

Audiobook
Available through Audible.com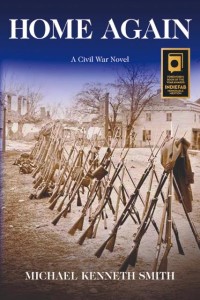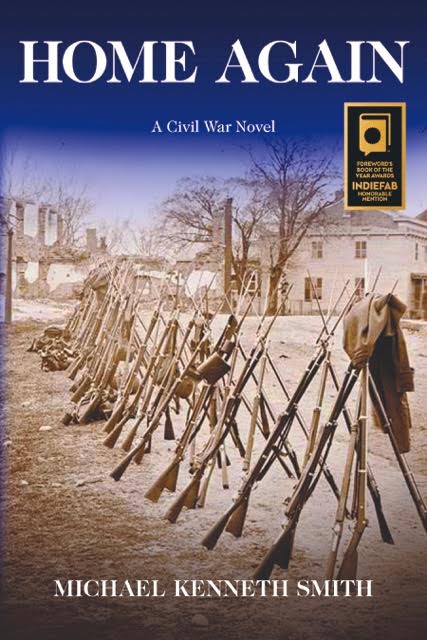 "Michael K Smith's Civil War novel, Home Again, is a fantastic debut…Balance is crucial for this genre and Smith nailed it…The author also shows he is quite knowledgeable about the American Civil War. History buffs will enjoy the historical tidbits sprinkled into his story…The battle scenes come alive and the torment the characters experience is vivid." —SPR
The nation is divided, and a bloody Civil War looms on the horizon. Two young men enlist, each with very different strengths, weaknesses, and reasons for service. And while they end up on opposite sides of the battle, in the end, they learn the same lessons about honor, human nature, and the horrors of war.
Home Again is a rare piece of historical fiction that recounts Civil War experiences in strict compliance to recorded historic detail. Historically accurate, insightful and compelling, it is sure to entertain both your heart and your mind.
Home Again: A Civil War Novel is available in paperback, ebook, and audio. 
Paperback
Available from Amazon
Available from B&N
Ebook
Read on your Kindle or the Kindle App
Audiobook
Available through Audible.com