This week's #SaturdayScene showcases author Mary Carlomagno's debut novel, BEST FRIEND FOR HIRE. Jersey Girl Jessie DeSalvo has her dream job at one of New York's top publishing companies. After ten years of hard work the day of her big promotion has arrived. Unfortunately, her company has other ideas. Instead of a corner office, Jessie is handed her pink slip.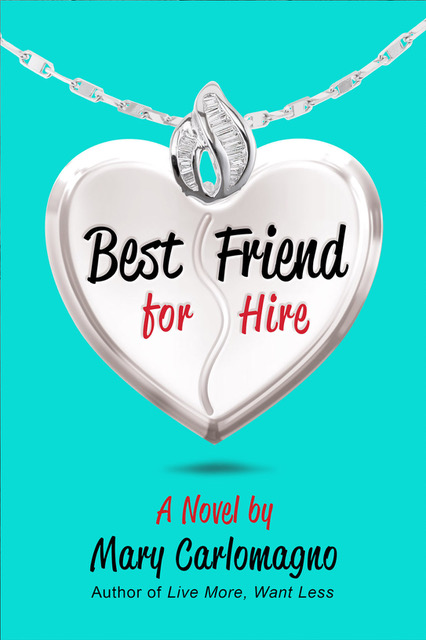 My new hot pink crocodile iPad case was lined up with its office accessory family. The iPad itself was just one of the many things I was going to buy to celebrate my promotion to Publicity Director. Being Assistant Director was a big job at my company, despite the fact that there had never been a director for me to report to. It had only taken me T-E-N Y-E-A-R-S to make it from Assistant to Assistant Director. When "STS" came up on my phone screen, my heart leapt in excitement. I got it, I thought. Maybe there was even a little surprise breakfast being planned. I dreamed of that office deliveryman bringing trays of treats to successful executives. Really successful people never sneak a bagel with a schmear at their desk, but are served mini-muffins on faux silver trays and drink their coffee out of real china cups and saucers. Finally, I thought, this would be me.
To read more:  Amazon  |  Barnes & Noble  |  Indiebound
About the author: Mary Carlomagno spent years in book publishing before taking on the world of self help as a professional organizer where she quickly became a media expert.  She has published three books on the topic, appeared on the Oprah Winfrey Program and the Today Show.  She continues to write freelance, speak to corporations and represent blue chip companies through her consulting company called order.